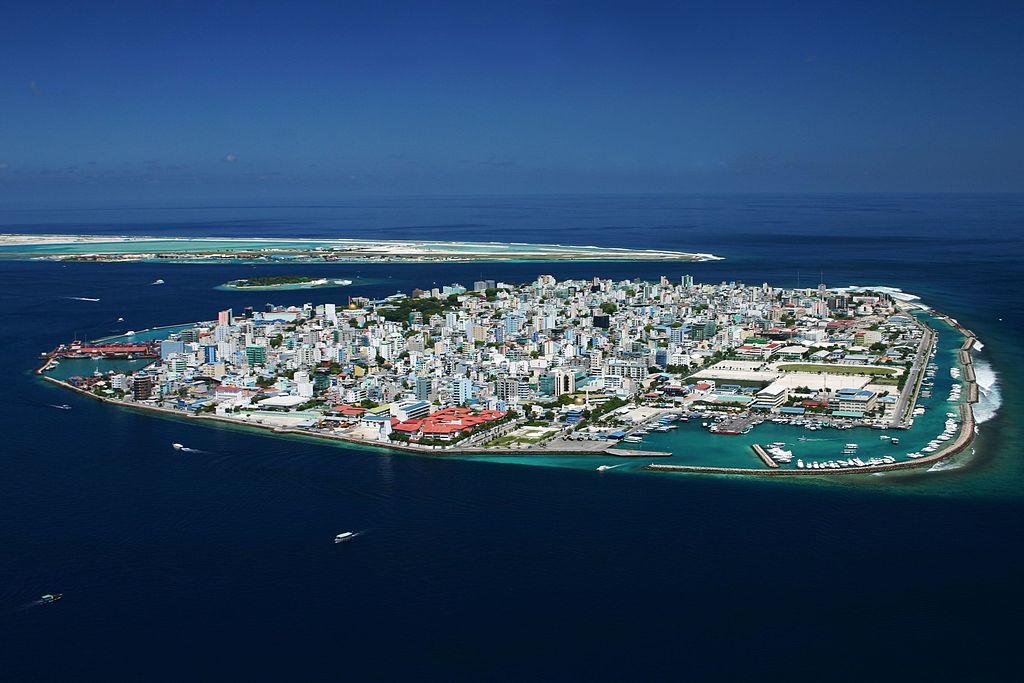 Are you planning to visit the Maldives for the firsttime and wondering what you need to bring? If this sounds like you, you're in the right place. The ability (and skill) to pack light not only gives you more flexibility, but it's a much better way to travel than lugging a suitcase around. And it doesn't matter if you're staying in one of the private maldives beach houses or visiting on a budget, knowing what to pack and what to leave at home can make your trip much more convenient and stress-free. 
A Brief Introduction to the Maldives
The Maldives are an archipelago consisting of more than 1000 coral islands and atolls in the Indian Ocean. What was once a notoriously expensive destination reserved for the wealthy is now more affordable and tourist-friendly. The 30-day visa-free travel for most nationalities and the opening of local islands to visitors has seen a surge in tourism. Instead of seeing Rolex watches and expensive designer clothes, there's now a healthy mix of younger travellers wearing a backpack. 
An Islamic Country
You should be aware that the Maldives are a 100% Islamic country and they take religion very seriously. Shops close during prayer times and wearing bikinis and what's considered to be indecent clothes is forbidden outside of the resorts. For this reason, if you plan to stay on the local islands, you should remember to pack clothes to cover your shoulders and legs above the knees. The Maldives also forbids tourists bringing duty-free alcohol into the country, non-Islamic religious material including a personal bible and certain types of medication. It pays to read up and find an up-to-date list of banned items before boarding the plane. 
What Clothes to Pack
As mentioned above, the Maldives is an Islamic country. On the local islands, you'll find women covering their arms, legs and hair. Foreign tourists should make sure they dress in a similar way. This doesn't mean you should cover yourself from head to toe. Be mindful and don't wear anything that the locals might find inappropriate. While the Maldivians are unlikely to say anything to a tourist because of their friendly and laid-back nature, as a visitor to their country you do have a responsibility to follow their customs. 
So what should you pack? For women, bring light clothes with long sleeves or elbow length t-shirts. Have a few light trousers too. Popular clothes for hanging around the local island is the backpacker-style multi-pattern baggy cotton bottoms. It's perfectly acceptable to wear shorts, but don't wear short-shorts. Again, it's unlikely anyone will stop you from wearing what you want. And you'll probably see tourists ignoring this dress code. But tourists must respect the country they're visiting. 
Swimwear   
The biggest and probably most controversial item of clothing: swimwear and bikinis. Again, this all boils down to showing respect to the country you're visiting. While it's true that bikinis are banned in the Maldives, it doesn't mean Western tourists need to cover up on every single beach. The rules on resort islands are different to the local ones. You can wear your bikini when you're staying at one of the resorts. But they're not considered acceptable on the local islands and in the capital Male. 
Tourist-centric islands like Maafushi often have a local and foreigner beach. The local beaches see Maldivians and their families relaxing on the sand and in the water while the foreigner beaches cater for Western tourists. If you visit the foreigner one, you can wear a bikini. The sand tends to be separated in a small corner of the island and enclosed by trees and bushes. But, you need to cover up again when you leave this beach and walk along the streets. If you go to the local beach, you can't wear a bikini.  
Waterproof Bag
Apart from experiencing unparalleled luxury, the next reason people visit the Maldives is to have the opportunity to go snorkelling and diving. The vibrant coral islands burst with life including fish of all shapes and sizes. Almost everyone who visits will spend a significant amount of their time in the water. And speedboats regularly take passengers from one island to the next. For this reason, you can expect to get wet. The last thing you want is to leave your bag in the boat as you snorkel in the sea and find it's soaked when you get back, especially if your camera is inside. Buy a waterproof day bag before you travel to the Maldives. 
Other Things to Bring
Most guesthouses on the local islands and resorts provide towels and allow you to use them on the beach. Some will even let you use their snorkelling equipment for free. But most of the resorts have daily rental fees. If you want to do a lot of snorkelling, do your research before visiting and find out if your accommodation offers equipment and theirrates. It might be cheaper to buy at home and bring something along with you. Another essential addition to your luggage is waterproof sun cream. Tourist will spend most of their time either on the beach or in the sea. Sunburn is a concern. And because the Maldives needs to import the cream, it's often pricey. 
Packing the Right Things for the Maldives 
Every tourist to the Maldives should bring more modest clothes unless they plan to spend all their time on a resort island. Bring your bikinis and speedos, but only wear them at the resort or designated beaches. And don't forget the waterproof bag and sun cream.