For many truck fans, one of the biggest pieces of automotive news for 2019 was the announcement that the Ford Ranger would be returning to North American markets for the first time since 2011. 
The Ford Ranger, long a mainstay of the compact pickup class in North America, was no longer felt to be a necessary part of Ford's domestic line-up — despite the fact that sales in Latin America remained strong. But with interest in compact pickup options offered by other major automotive brands surging, Ford is clearly re-thinking its decision. 
The news that the Ranger would be coming back to North America still came as a surprise, though: Ford had long claimed that there is not enough demand for compact pickups in the North American market, which is why it had focussed instead on providing an ever-increasing number of options for its F-150 model. 
Ford executives have, until recently, insisted that the F-150 — its most popular vehicle— is versatile enough to handle any job for which a compact might be needed. 
But whatever the virtues of the F-150 (and there are many), it is clear that compact pickups still command an impressive market share, with vehicles like the Toyota Tacoma, Honda Ridgeline, Chevrolet Colorado, and GMC Canyon continuing to see brisk sales.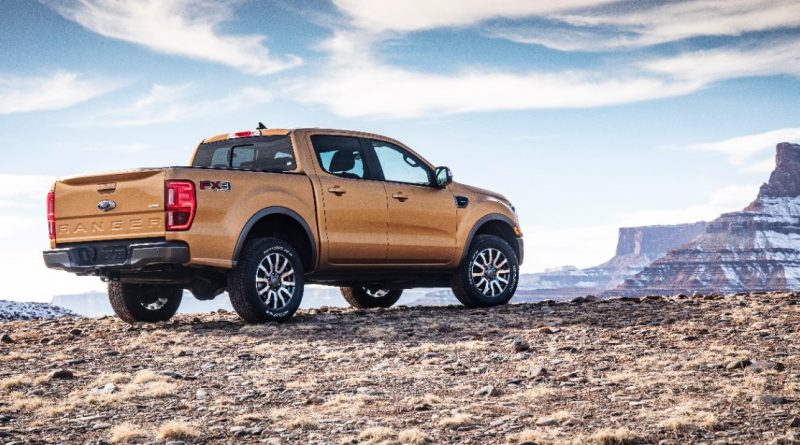 Ford has obviously seen the value of offering a direct answer to these popular trucks, and reviving a re-vamped and re-designed Ranger is a smart move if Ford wants to recapture a segment of the market that is currently going to its biggest competitors. 
While the new Ranger will be similar to international models currently in use, Ford has updated it to appeal specifically to North American compact pickup buyers. These customers are often urban, and do not typically use their trucks for heavy work. Instead, they purchase trucks to facilitate their leisure activities, and want a vehicle that can tow a boat, carry fishing tackle, and handle a gun rack while also having the fuel efficiency and size that will allow it to serve as a commuter car during the week. 
Ford is clearly gambling that a smaller, more agile truck that offers competitive fuel mileage and fun driving will appeal to Ford fans who are currently buying Tacomas or Colorados, but who can be brought back into the fold if they are provided with a robust Ford alternative that is more than simply an F-150 mini-me. 
The Ranger should hit large urban dealerships like Colony Ford Lincoln by early 2019, at which point it should quickly become clear whether or not Ford's gamble has paid off. 
Ford has built a large part of its modern reputation on building hard-working, hard-playing trucks that get the job done while also delivering a taste of luxury, and if the Ranger can deliver the same balance of performance and stylistic élan that has made the F-150 one of the most popular vehicles in the world, it should be able to secure its place among the best-selling trucks in North America. With an extensive re-design and a marketing strategy better tailored to the ideal buyer, Ford is clearly taking the challenge seriously.